OMGTR members may place ads in this section for vehicles, parts or accessories for sale or wanted. Non-members may submit ads but inclusion of the ad is at the discretion of the OMGTR executive. If the ad is no longer required please advise the webmaster. If you wish to place an ad on this website, please contact the Webmaster.
Buyers and Sellers Beware!

---
CARS FOR SALE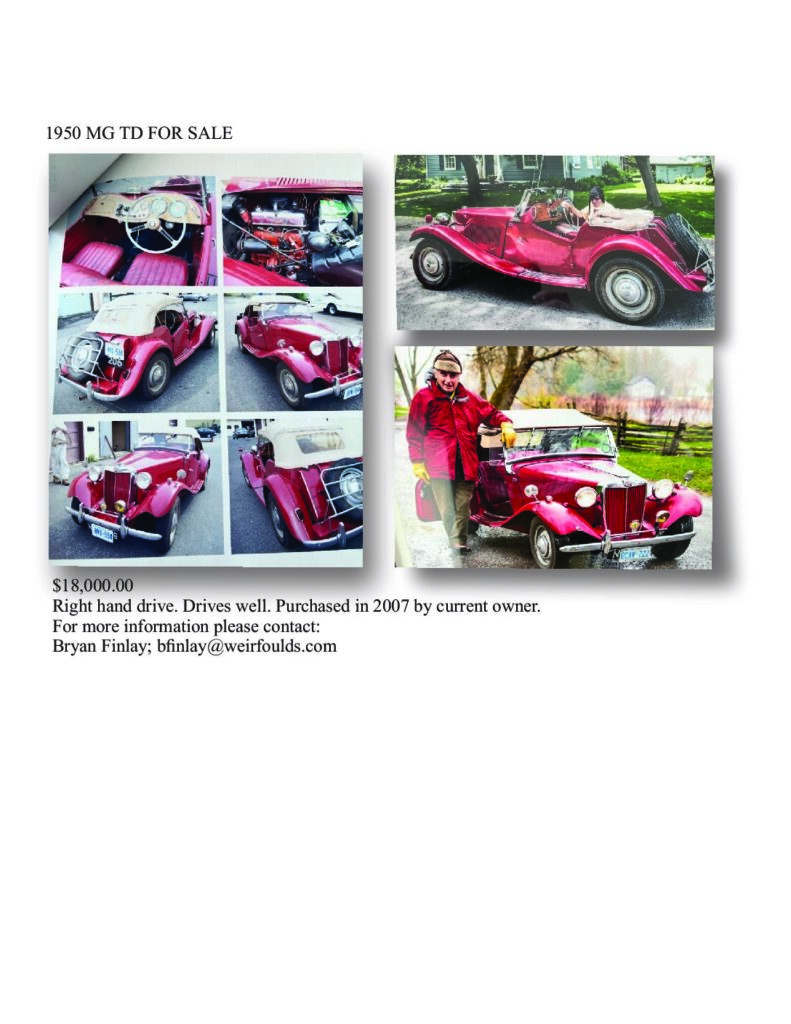 ---
---
---
FOR SALE
(May 13, 2021) After a great deal of thought, I have decided to sell my fleet, which consists of: 1932 Ford 3 – window Coupe. New Westfield replica of a Super Seven. 1953 MG TD. 1978 MGB Roadster equipped with a factory hard top. I have spent considerably more money than they are worth All offers will be given consideration. 1932 Ford New body, New frame, New suspension – coil over all 4 corners, New stainless steel suspension arms, Aluminum 9″ Ford centre section, Heat and Air, Superior paint and finish (Metallic Blue and Silver). Appraised at $65,600.00
1953 MG TD. I purchased this car to restore. It was extremely rusty and rotted. I purchased a new tub from England as a better fix. All epoxy process body, Camaro V6 engine, transmission and rear end, New wire wheels, Disc brake on all 4 wheels. Appraised at $77,000.00
1978 MGB. Great car with only one small rust spot on the floor. Stripped and epoxy primed finish (Maroon body and Silver hardtop). New 3.4L GM V6 engine and matching transmission. Wellwood 4 wheel disc brakes, Mustang wheels. Proper heat and air. Appraised at $58,500.00
Westfield Super Seven. Brand new 3 years ago. Here legally. Miata twin cam running gear. Rebuilt where need. Red gel coat finish. All offers will be given consideration.
Paul Barrett 905-276-9292 paulmichaelbarrett@gmail.com
LITERATURE
(December 21, 2020)
MG Midget TC instruction manual – Well worn condition asking $20 plus shipping.
Contact Peter Torbridge at: p.trobridge@gmail.com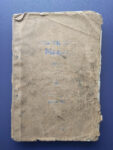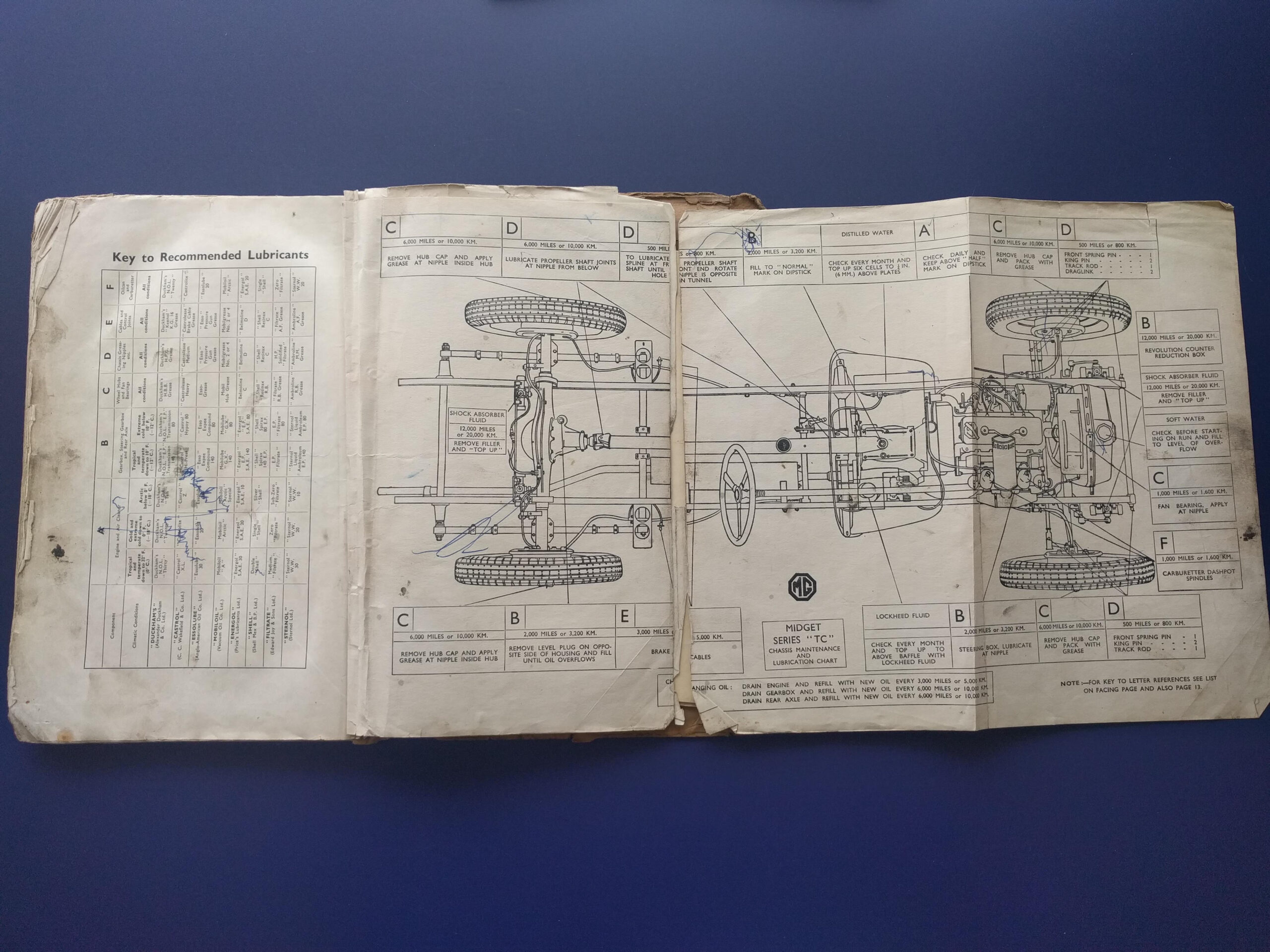 PARTS WANTED
Looking for an original XPAG valve cover for a 1954 MGTF Contact: Jeremy Holdsworth, jeremyholdsworth@rogers.com
EQUIPMENT AND PARTS FOR SALE
(March 7, 2021) ROLL ON CAR STACKER Designed for a MG , can be disassembled, and will fit in any garage. I used it for years but no longer required as I am down to one MG. A second car can be stored underneath. The stacker is located in Fonthill. Asking price $1500. Contact Stu Colt 905 937 6365 or stucolt@cogeco.ca
(April 29, 2019) Personalized Ontario License Plates $150
(Cost was $310 new)
Please contact Doug Saunders at Tel No. 416-540-5099 or via e-mail dougsaunders@sympatico.ca .
Oil drip pan for all T Series cars (27-Aug-2012)
As seen in TSO and TN. Those with a small drip from the pan at least!
Very easy to install as it fits right under the cotter pin where the oil drips out of your bell housing. One bolt to undo.
First production run all sold out now and second bunch has arrived.
Sell for $65.00 plus $10 PP or you can pick up at a meet.
Email or phone
Gord Whatley
416-727-0441
---
CARS WANTED
---
PARTS WANTED
(May 13, 2021) PARTS WANTED: TD body parts needed. Passenger side wheel arch and any really good wood for the passenger side except the upper two pieces. Mike O'brien. canjagman@gmail.com
(May 13, 2021) PARTS WANTED: 5 TD disc wheels in good restorable condition. Robert Gowing. 519-242-7692 (Cell). rgowing@rogers.com
Miscellaneous
Other Ads. (2-May-2013)
http://www.bsccweb.com/Files/Cars1.pdf